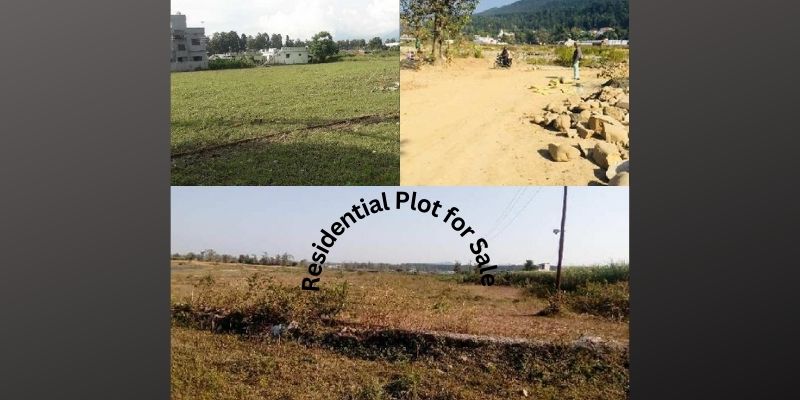 Real estate ownership has become a raging trend for the upcoming generation. Buying real estate property is considered a stable and wise investment option. You must purchase a property that offers a better return without hassle and cost. The residential plot can be a great investment decision as it provides flexibility and property appreciation options more than other real estate properties.

Dehradun is witnessing a steady rise in demand for residential plots owing to its serene environment and sense of safety. Given below are some reasons to invest in residential plots for sale in Dehradun than Flats.
Flexibility
Residential plots offer the flexibility of design and property layout, unlike flats. Buyers have limited options while buying a flat under construction, owing to the architect's vision to construct a particular building. In readymade flats, homebuyers must adjust to fit the property, as per their family needs.
On the other hand, residential plots act like a blank canvas where property owners can construct the dream property that meets their families living and design needs. A property on a residential plot can last forever and is a reflection of the owner's personality and taste.
Lower Upkeep Cost
Another advantage of investing in a residential plot for sale in Dehradun is its lower upkeep cost. Residential plots require minimum maintenance; hence they can be the best investment option for first-time property buyers.
Flats owners, however, have to pay a fixed cost towards the upkeep of the property depending on the location and building regulations. Residential plots are cost-effective options as property buyers have to invest in the regular upkeep cost of the property.
Speedy Possession
Getting ownership of a residential plot can be quicker for flats under construction. The chances of delay in ownership of the residential plots are much less than Flats which can take years to grant possession, owing to delays in the construction process or disputes among builders.
Bankable Return On Investment
Residential plots have an additional edge of getting more profit from property investment to flats. A plot of land is valuable real estate and therefore observed to gain more appreciation than other property investment options. The demand for residential plots is also on a steady rise, buying a residential plot can be more beneficial in Dehradun than flats. However, it is vital to consider the location of the residential plots to understand the appreciation it can get in the coming years.

Residential plots offer varying benefits and are bankable property investments. Plots also provide relief in terms of property tax as the tax is much lower than other property options. Buying land is a safer investment and requires minimum maintenance costs can prove a lucrative investment deal as the real estate market is booming.
Residential Plots can help you build your dream property within your budget and design needs. You can check out residential plots on sale on various online websites to know more about the price and location of such plots in Dehradun. You can also hire a real estate agent to help you find the right residential plot within your budget.