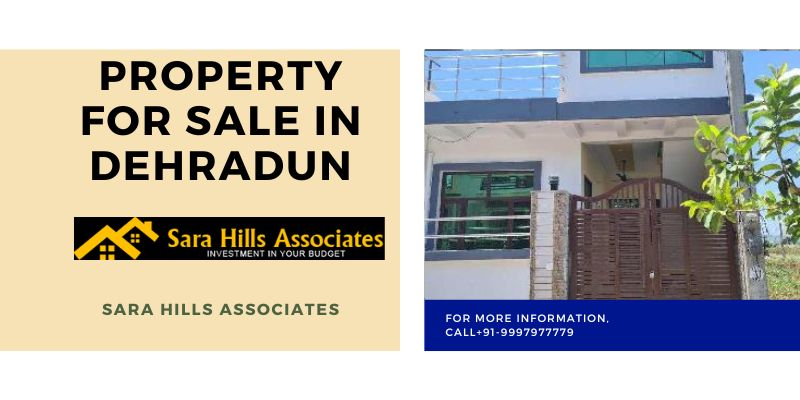 Construction of your own home or property is a dream of many, but it can be a bit tedious process. Ample space and a customized design layout are the USPs of investing in a property site. Investing in the right property site is vital for ensuring maximum return on property investment.
Many buyers often tend to overlook the importance of choosing the right property site that could have grave implications later. Given below are a few tips to ensure investment in the right Property site In Dehradun for your use.
Site Progress
Before investing in a Cheap Property in Dehradun, begin with a site visit to understand the site's progress. It will give an insight into the quality of the construction work within the property site. You will witness the construction work first-hand and get a basic idea of construction events, activities, etc done at the time. It can also serve handy if you face any legal issues later.
Amenities Offered
Once in a while, you do come across a false advertisement where builders offer a ton of amenities on paper but hardly any on the ground. It would be wise to cross-check the amenities promised by the builder on the property site to ensure transparency. You could also look around the vicinity to get better insight into the neighbouring area.
Enquire About Maintenance Cost
Sometimes it may so happen that builders offer tons of amenities within the property site but charge a mountain for the same. Sometimes the maintenance cost could be higher than you could afford with your current income. This substantial charge could lead to making your house poor where you have nothing left after your monthly expense. Hence, enquire about the total upkeep cost before investing in any property site.
Document Checklist
Investing in a property site makes for an expensive affair and therefore should be done with utmost research and alertness. You must conduct a document check like the title deed, tax receipt for the property site, sale agreement, etc.
This checklist will save you from making the wrong property investment decision and ensure a stress-free buying process for you. Once you have cross-checked all vital documents only then invest in the property site.
Monitor Site Progress
When you visit the property site, you get to witness the extent of work already done on the site. You get a clear understanding of whether the construction work can be completed in the promised timeframe or not. You also get to explore the electrical, and plumbing fitting done on the site to know if the fitting is of quality standard. You should ask about the floor plan, carpet area size, etc before investing in the property site.
To conclude, the above-discussed tips will guarantee a good return on your property site investment. You can also hire a real estate agent to help you guide and walk through the process of property site investment. Many online property sites offer affordable property sites in upcoming neighbourhoods in and around Dehradun.