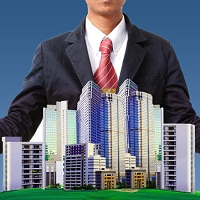 A growing number of property buyers are now investing in holiday destinations in mountain resorts because of the picturesque location, thriving accommodation, and home and wellbeing conceptions provided by these regions. One of these cities in Uttarakhand such as parts of Dehradun, Haridwar, Rishikesh, and Mussoorie have made the developers and buyers around the country favourite investments. Other cities such as Rudrapur, Nainital, and Chamoli also have a number of home purchasers searching for a second home on the radar. You can get a good deal if you connect with a real estate agent in Uttarakhand.

Benefits of purchasing a property in Uttarakhand

● Uttarakhand is available for investment opportunities for folks from other regions. For people living outside the province, the government has specifically established purchasing constraints. If you invest within the urban limit of the cities there is no limitation on the size of the property/parcel. Under the law, however, only 250 sq meters of agricultural land outside the city can be purchased by a citizen. It is also possible to purchase shared and or distant 250 square meters divided plots of land for two or three members of the same family. However, where the farmland is inside the city limits, the ground ceiling Act of the State must be complied with.

● Property is available in various types - from apartments and villas to farms and plots. Whereas some of the high-cost places in the city of Dehradun and Mussoorie give limited two-bedroom apartment buildings of 6.000-6,500 sq. ft. at Rs. 30.000 - 35.000 per sq. yard is also available.

● In evolving and specified areas, prices of properties across categories have continuously appreciated.


Things to Remember

● The land is calculated in Nali in Uttarakhand. One Nali has 2,160 sq ft equivalent.

● Just 1.25 Nali of domestic land can be purchased by an investor on a PAN card.

● There was no official calculation for a lot of land reas in Uttarakhand for rent. Investors should also be cautious about scammers. In the presence of the government official, you must calculate the storyline. Making sure the occupants of the adjacent plot are on site for the calculation of the property.

● A plot overlooking the Himalayas has a premium price tag and is always favoured if you intend to build a building.

● In Uttarakhand, there is a serious shortage of water. Since house building needs a lot of water, the public water source in this area has to be tested. Locals are typically dependent on seasonal natural water supply. The state government has outlawed borewells at different sites. Many areas in the state do not yet have a daily source of municipal body water. Before buying the land check. Check.

Final Words:
Investment in finished developments or resale assets is safer. Invest only if you plan to visit the place regularly or if you have a company in the area. At the prevalent property prices, property in Uttarakhand, with the prospective client potential for good rental income could be a good investment opportunity.


This entry was posted on December, 19, 2020 at 17 : 57 pm and is filed under Property Agent. You can follow any responses to this entry through the RSS 2.0 feed. You can leave a response from your own site.