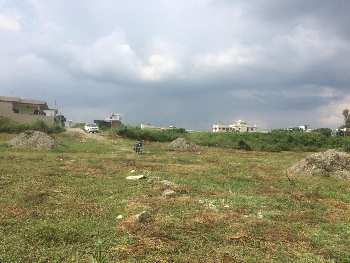 Who does not wish to have a dream home? But, buying your own house is little tricky because, purchasing property deals with several factors. While one decides to purchase a property it is not like choosing a property that follows by making the payment. There are certain things that you need to consider while you are buying land in Dehradun.

Dehradun is the capital of Uttarakhand and it poses magnificent scenic beauty. The place does not only have natural beauty but also the weather is pleasant. So, inevitably the city attracts a lot of real estate investors. One will find Property for Sale in Jamunwala Dehradun. Considering the flexible governmental policy that allows people from other state, one can purchase their dream home there.

Advantages of Purchasing House in Dehradun

There are several people who invest their money to buy vacation home at Dehradun. The real estate and hospitality are booming in the city. Hence, buying property in Dehradun may appear to be a lucrative investment. The advantages of buying property there is, state regulated related to property is flexible. The property rate almost remains steady, and one will find freehold properties in Dehradun.

Factors to Consider

• When you find Land for Sale in Jamunwala Dehradun you need conduct a thorough investigation of the land. You need to find out whether the land is properly measured.
• While you are buying a land in Uttarakhand you need to consider the location. There are majorly two types of location- one with magnificent sight of Himalaya, and the other with a view of the valley.
• In Uttarakhand water is scares, and that is the reason most of the people rely on natural water resources. So, you need to apply for the water connection from the state authority.
• While purchasing a property, you need to have an idea who the owner is. You need to check all the papers of the property.

Infrastructure

If you are purchasing a property, infrastructure plays a significant role. You need to check whether the property has modern infrastructures. The modern infrastructure implies to facility of park, playground, community hall, high-tech security system, etc. The social infrastructure is also important- so you need to consider the locality, commutation facility, distance from airport, hospital, schools, etc. Infrastructure adds value to a property and that is the reason you need to learn before investing.

Therefore, these are the important things that you need to consider while purchasing property in Dehradun. The more you scrutinize the place and the property the more accurate your investment will be. To, research on the above-mentioned factors you can always take professional help. You need to accept that dealing with land or a completed property requires ample time. You need to take every step wisely so that you can find your dream home in the lap Himalaya.
No matter how flexible the state law regarding property is, you need to learn the regulation before get onboard.
This entry was posted on September, 12, 2020 at 22 : 57 pm and is filed under Property in Dehradun. You can follow any responses to this entry through the RSS 2.0 feed. You can leave a response from your own site.