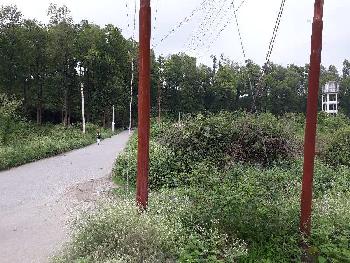 Many Doonites were disappointed when Dehradun, the regional capital of Uttarakhand, was not included in the inaugural selection of smart cities revealed last year. The renowned hill station was officially appointed to this last list of the Smart City Mission, which was unveiled in June 2017 at the National Workshop on Urban Transformation.

Dehradun, surrounded by magnificent hills, has thriving tourism, retail, and hospitality business, which has boosted the city's real estate market significantly. The Mussoorie Dehradun Development Authority (MDDA) intends to build a tourist centre on more than 28 acres, and also luxury hotels, shopping malls, and recreation areas. Furthermore, the beautiful capital city will have smart city aspects such as better infrastructural development.

Dehradun properties like Plot for Sale in Kaulagarh Dehradun, has long been a renowned tourist destination, attracting pilgrims and enthusiasts from all over India due to its quiet setting, high mountainous regions, leisure, spiritual, religious, and adventure opportunities. Furthermore, it is home to some of the most prestigious elite academic institutions and has grown in a variety of industries like medicines, plastics, and the FMCG industry.

Nevertheless, experts say that since the city's designation as the state capital of Uttarakhand, there has also been a surge in housing and industrial construction. Despite the city's failure to make the Smart City list twice, the real estate market is expanding at a rapid pace. Land prices have risen dramatically in this area. A site that was once accessible for roughly Rs 500-600 per sq ft will now be offered for around Rs 1,000-1,100 per sq ft.

Consider the following aspects that make Dehradun appealing to entrepreneurs and end-users:

● Weekend home -

With Dehradun being only 243 kilometres (6 hours) from Delhi, it is a perfect weekend home location for folks to relax and appreciate the city's beauty. Furthermore, the city proposes to be an ideal place after retirement for settling in with a green atmosphere. The weather is one of the primary elements attracting investment to the city, with temperatures ranging from 14 to 28 degrees Celsius throughout the year.

● Retail hub -

Dehradun is among Uttarakhand's best-kept real estate and commercial secrets. Dehradun is quickly becoming a technology and educational powerhouse. Dehradun is an appealing place for commercial and real estate investments due to its growing population and increased number of tourists and students.

Moreover, the city's youth population has expanded aspirations, lifestyles, and prosperity as they incorporate the new fashion, entertainment, and technological trends far earlier than others. In contrast to the present Indira market, which is the city's most popular marketplace, Dehradun will soon see a commercial development with the creation of a one-stop shopping and entertainment location mall.


● Hospitality Sector -

Because of its strategic location, Dehradun is seeing an increase in tourism. Recognizing the opportunity, the Mussoorie Dehradun Development Authority (MDDA) is in the midst of creating a tourist hub on Rajpur Road on a 28-acre plot for Rs 10 crore. The MDDA's Rs 624-crore strategy to build Greater Dehradun on the Saharanpur-Haridwar bypasses also aims to promote tourism by building a 5-star hotel, shopping, and recreational opportunities. Tourism growth is causing a surge in commercial and residential real estate.

According to specialists, the costs of apartments in Dehradun have recently risen. According to Bansal, despite the fact that the complete nation's real estate market has suffered for the past 2 - 3 years, the Dehradun marketplace has endured the test of time to register enormous positive growth.

According to a new survey, Dehradun's real estate market is about to explode, and prices would continue to increase in the foreseeable future. It's also been recognized as the seventh most favoured destination for real estate investments by NRIs. As a result, the chances of a strong return on capital are exceedingly high. Investing in Dehradun is thus a secure and profitable choice for anyone.